Guides
Take a deep dive into core crypto concepts.
Check out our extensive tutorials to learn more about blockchain and crypto concepts.
Videos
Are you new to crypto and Cardano? These instructional videos were made
for you!
Crypto Basics Series - #1 Blockchain
What is a blockchain? How does it work? What are its advantages? Learn the very basics of blockchain.
Crypto Basics Series - #2 DeFi
What is DeFi? Why is it an alternative to "classical finance"? What are its advantages? Learn the very basics of DeFi.
Crypto Basics Series - #3 Cardano
What is Cardano? Why is it a particularly efficient blockchain? What are its advantages? Learn the very basics of Cardano.
Crypto Basics Series - #4 Web3
The internet is constantly evolving. Mainly static at its beginning ("Web1"), the content became more and more dynamic ("Web2"). What are the next properties that make "Web3" so promising?
Discover our brand new eBook!
All you need to know about the Cardano Initial Stake Pool Offering - ISPO
Lars Brünjes
Lars Brünjes holds a PhD in pure mathematics from the University of Regensburg in Germany. After a postdoctoral year at the University of Cambridge in the UK and several years of research and teaching at Regensburg, he spent a decade working as a lead software architect on mathematical optimization software and web applications for an international IT company.
Loïc Staub
Loïc Staub is a Swiss attorney-at-law who has been active in the crypto field since 2016. In 2021 he joined JayBee AG, an established firm based in Zug (Switzerland) specialized in Compliance, Regulatory and Risk Management in the blockchain and fintech field.
As regulatory leader at JayBee AG, Loïc helps entrepreneurs and Virtual Asset Service Providers (VASPs) set up their fintech or crypto business in Switzerland.
Christopher Fox
Christopher G. Fox, Ph.D. helps financial innovators around the world - from fintech and blockchain startups to unicorns to the largest global institutional banks - show up and shine as thought leaders. He is a thinker, writer, speaker, and motivator. He is the Founder and Managing Partner of Syncresis, a communication strategy firm that gives clients the tools to share their thinking, their story, and their passion for change in the world of finance.

Genius Yield explained
More details about Genius Yield ecosystem...
Genius Academy aims to give everyone the knowledge to make educated decisions.
It is crucial to remain on the forefront of technology, apply this knowledge in real life applications and design content to explain complicated concepts to the community.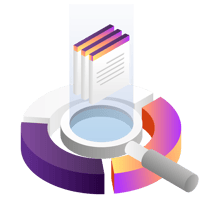 RESEARCH
We value the scientific approach IOG (ex IOHK) takes that makes the Cardano blockchain efficient and reliable.
We are contributors to IOG and working to help improve the ecosystem by participating in research programs with their teams.
We are open to any opportunity for collaboration on research topics.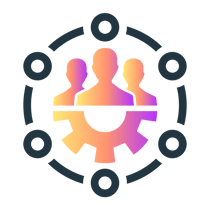 EXPERTISE
"Innovation is the market introduction of a [...] novelty." (Schumpeter).
For blockchain to be adopted by the masses, there needs to be real-life use cases.
Learn the different way blockchain can create business opportunities, from ISPO financing, blockchain integration, NFT deployment and more!
Let's discuss how we could help YOU develop business opportunities.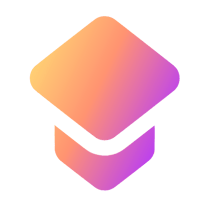 COURSES
We will soon offer a wide range of online courses.
We are working with world-class universities to develop certified modules and offer a diploma.
Contact us if you're wanting to take part in this adventure!
Paris Sciences et Lettres University (Paris)
PSL University (Paris Sciences et Lettres University) is a public research university based in Paris, France. It is a collegiate university with 11 constituent schools (among which MINES Paris - PSL, Paris Dauphine University - PSL, ENS - PSL...).
It offers an education based on research and interdisciplinary instruction, and its 17,000 students have access to a broad range of disciplines in science, engineering, humanities, social sciences, fine art and performing arts.
DLT Education Consortium
The DEC Institute is a corporation and association launched and backed by leading academic institutions with strong focus on Blockchain technologies.
It includes University College London, National University of Singapore, Frankfurt School of Finance & Management, Politecnico di Milano Graduate School of Business, Indian Institute of Technology Hyderabad and Lucerne University of Applied Sciences & Arts.
The aim is to shape the certification landscape of professionals working in the space of Distributed Ledger Technologies and Digital Assets. DEC Institute has therefore launched in 2021 the global's first charter-holder programs, Chartered Blockchain Expert 1 - CBX® and the Chartered Digital Asset Analyst 1 - CDAA®.
Crypto Valley Association
The Crypto Valley Association is an independent, government-supported association established to take full advantage of Switzerland's strengths to build the world's leading blockchain and cryptographic technologies ecosystem.
They support and connect startups and established enterprises through policy recommendations, projects across verticals, initiating and enabling research, and organizing conferences, hackathons, and other industry events.
With active connections to similar hubs around the world, they also ensure Crypto Valley's participation in the global efforts to foster blockchain and cryptographic technology innovation.